In the spring, editors of the Berlin gay travel guide Spartacus sounded the alarm. In the latest Gay Travel Index (GTI) ranking, Germany fell sharply from third to 23rd. The reason, Leander Milbrecht of Spartacus told DW, was the "increase in reported crimes against and assaults on lesbians, gays, bisexuals, transgender, and queer (LGBTQ) persons."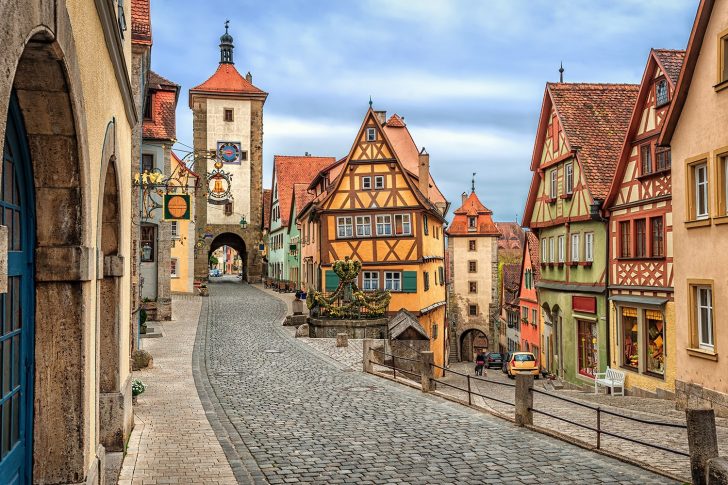 He pointed out that in 2018 in Berlin alone, the police counted 225 crimes against queer people, 54 more than in 2017. "Queer" is the term used to describe people who deviate from heteronormativity.
The Berlin gay anti-violence project Maneo registered 382 attacks on queer people in 2018, 58 more than in the previous year. Albrecht asserts that, according to figures from the government, similar tendencies can be observed throughout Germany. Additionally, experts assume many unreported cases of people who do not report this attack.
The editorial team of Spartacus, a renowned provider of travel guides for gay men, compiles the GTI for 197 countries and regions each year using a range of criteria: Are there any threats of persecution, the death penalty, or violent attacks? Is there state-sanctioned discrimination, such as travel restrictions for HIV-positive people, or are Pride parades banned? And what about civil rights? This also includes marriage equality, which became legal in Germany in 2017.
In the eyes of the international community, Germany has been seen as a liberal and tolerant country. And Berlin is a desirable destination for persecuted lesbians, gays, bisexuals, transgender people, and queers fleeing their homelands. Could all this have changed so dramatically? Should a travel warning be issued, especially now that the Christopher Street Day (CSD) parades are celebrated everywhere in Germany's cities with many LGBTQ tourists attending?
Like other experts, Noll assumes that the increase in the numbers is also due to the increased willingness of victims to report the attacks.
David Staeglich-Büge, a board member at the Berlin CSD, celebrated with a parade this weekend and saw it similarly. Of course, he would be happy if Germany occupied the top spot in the safety category.
But for Berlin, nothing has changed: "The sense of security within the Berlin community is still powerful." Nevertheless, there is "increasing uncertainty" within the community, said Staeglich.
For him, however, it derives more from the political sphere: "The threat from the right is seen to be greater than the threat from hate crime," he said. According to the organizers, this does not affect this year's Berlin CSD celebrations, Germany's largest and most international.
Traveling is a hobby for many people who love to explore new places. However, if you love to travel with your family, it is important that proper planning for the trip should be done in advance so that there are no problems. To visit a new place, it is good if the assistance of various travel guides is taken. These guides come in books with information regarding a particular site. It is easier to find the right information you are looking for from these guides. Nowadays, principles related to travel and tourism are also found abundantly on the internet. Many websites provide detailed information about a place and various other things related to the site.
Again, many people get extremely confused when choosing a vacation destination. It becomes difficult for them to conclude which would be the best place tto go on a family holiday. In such situations, a guide is beneficial. Various kinds of guides list many travel destinations. People can choose a particular travel destination from there. All types of information regarding the place are also furnished in the directions to make it easier for people to have good knowledge about the area. Approximate expenses are also mentioned so that one can choose the destination as per budget. Therefore it is quite clear that having a guide can help properly plan a vacation.
With the advent of the internet, online travel guides have become very popular. If properly searched, information about a place is available on various websites. You can get information on the ways to reach the site, different kinds of accommodation facilities available there, places to eat and drink, places of tourist attractions at the travel destination, local transportation, climatic conditions, geographical features, historical references, and many more things. With all this information, it is possible to know a place much better. You can plan your trip nicely if you have guidance about the area. There are no chances of missing out on any important site while on the journey with the right kind of travel guide.
Good travel guides will contain details about various accommodation facilities available at a tourist destination. It will have the contact details of hotels and resorts and their tariffs. Accurate maps should also be provided in all the guides so travelers can find the places without any problem. Maps can be excellent guides in themselves. Also, contact numbers of various travel agents and tour operators are provided in different directions. Many people like to help with several types of things from multiple travel agents while traveling, like booking tickets, booking hotels, and arranging sightseeing for tourists. Many travel agents also arrange car rental services. Look for the right guide and have a nice and enjoyable holiday.